â—Ž To those visiting our brewery

Unfortunately, Hanaizumi does not conduct tours of our sake brewery. Additionally, as we have neither the "Roman" series nor Limited Edition sakes for sale in our store, we kindly ask that you purchase them at your local retailer.
Management Philosophy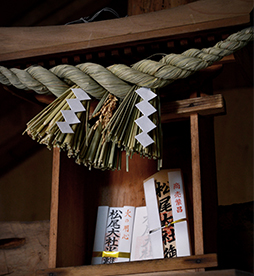 We brew sake that takes advantage of the regional climate.
As a local company, we would like to think we contribute to region's prosperity through brewing.
We at Hanaizumi aim to bring smiles and prosperity to all those we interact with.
Company Overview
Company Name:
HANAIZUMI Sake Brewery Co., Ltd.
Address:
Nakata 646-1, Sakai, Minamiaizu Town, Minamiaizu District, Fukushima Prefecture,
967-0631, JAPAN
Telephone:
+81-241-73-2029
FAX:
+81-241-73-2566
President:
Makoto Hoshi
Chairman:
Tsutomu Kondo
Exective Vice President:
Shin Nakamaru
Senior Vice President:
Hideki Baba
History
| | |
| --- | --- |
| 1920 – | Established as "Nan-kai Brewery Co., Ltd." |
| 1937 – | Reorganized as "Nan-Kai Sake Brewery General Partnership Company" |
| 1989 – | Name changed to "HANAIZUMI Sake Brewery General Partnership Company" in line with brand name |
| 2020 – | 100th Anniversary |
| 2022 – | Reorganized as "HANAIZUMI Sake Brewery Co., Ltd." |
Brand Changes
"Tomita Masamune" – Label at the time of company's establishment
"Inagawa" – Label for the 5~6 years following the War
"Hanaizumi" – Brand name since 1950-1951
"Roman" – A new series released in 2007
Nature and culture surrounding the Hanaizumi